My classes are meant to emphasize the importance and richness of the culture of Portuguese speaking people around the world. When you sign up for classes with me, I implement strong cultural lessons to help you develop an appreciation and understanding of these cultures. With my personal experience, I will be able to teach you many things about Brazilian culture, customs, and lifestyles, allowing you to take your knowledge a step further, once you start learning the language.
Catering
Every culture has unique cuisine. Part of my cultural immersion is traditional, authentic Portuguese catering. We offer menus for various events, allowing you to incorporate the Brazilian culture to your next event. When you get in contact with me, I can give you more information about what foods are available.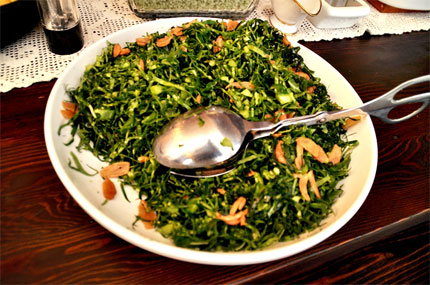 "Couve a Baiana" or Collard Greens Ceviche. The introduction of collard greens to Brazilian cooking dates from colonial times.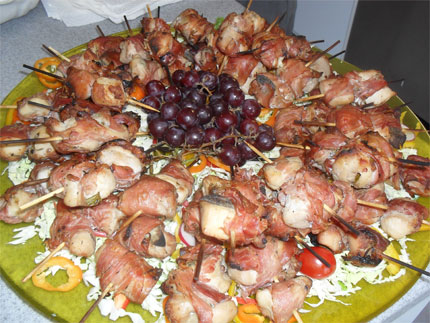 "Espetinho de galinha" or chicken kebab demonstrates the influence of Europe and the Southern Mediterranean.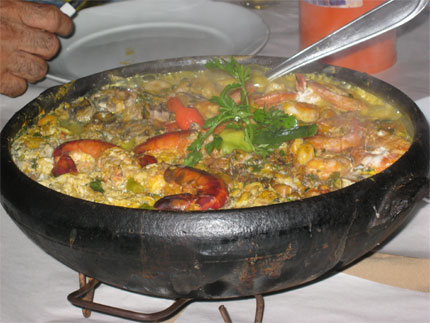 "Moqueca" is a fish and shellfish stew made with palm oil and coconut milk. It represents a perfect marriage between Brazilian ingredients and African inspiration. It is one of the most exciting, colorful and flavorful dishes in our Brazilian cuisine.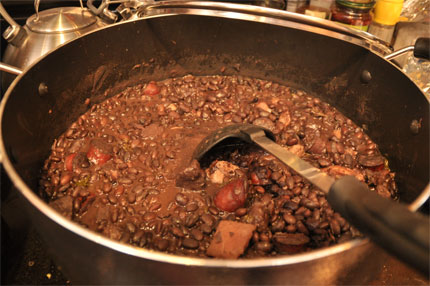 "Feijoada" is the Brazilian national dish with a different version in each region. Its roots are African and Portuguese.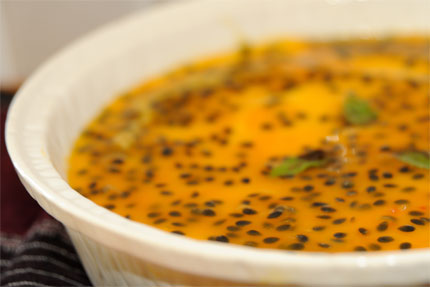 Passion fruit mousse has Portuguese roots.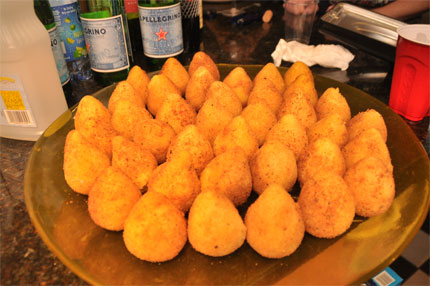 The famous "coxinhas de galinha" (chicken thighs) disappear quickly no matter how many I have made.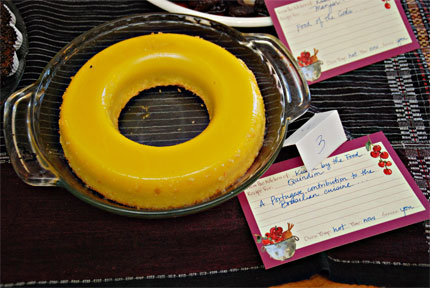 The famous "quindim," a delicacy from the state of Bahia. It is a collaboration of Africa and Portugal that the Brazilians call "food of the gods."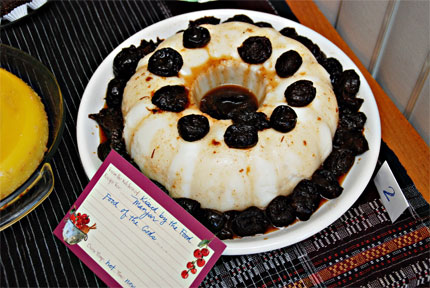 "Manjar branco" is another popular dessert resulting from teamwork among Portugal, Africa and Brazil.